Thursday, May 29, 2014


Think there is nothing to do in Round Rock? Think again! This summer, I am challenging you to check out all the fun there is to do in this great city with the Round the Rock Instagram Summer Challenge!
Below, I have listed 50 fun things to do in the City of Round Rock - from free outdoor activities to yummy food and summer events - there is something to do every day! I want you to try it out and tell me what you think... and here's the kicker - you get a FUN Round Rock prize for doing so!
Do one of the 50 activities listed below and take a picture of yourself at the location.

Add that picture to your Instagram account and use the tag #roundrocksummer (Don't have Instagram? Click here to learn more about it.)
Once you have completed 10 items on the list, send an email to me (rebecca@roundtherocktx.com) telling me you have done so and what your Instagram name is

I will email you a coupon for your prize!

Continue to do the same throughout the summer and send me an email when you reach 20, 30, & 40 items (they are cumulative) to receive the next tier prize

Each photo will be an entry into our Grand Prize Drawing for some fabulous Round Rock gifts on August 31, 2014

Follow @RoundtheRockTX on Instagram for more updates

One per family please
What do I win?
1st Tier (10 #roundrocksummer photos) $5 off your purchase coupon from Kaleidoscope Toys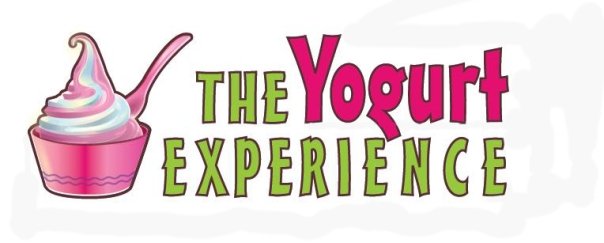 2nd Tier (20 #roundrocksummer photos) Buy One, Get One FREE coupon (equal or lesser value) for a yogurt from The Yogurt Experience
A few more necessary rules:
The Round the Rock Instagram Summer Challenge will begin on June 1, 2014 and last through August 31, 2014. Contest is limited to one participant (Instagram Account) per family but there is no age limit. The four tiered prizes are limited to one per family as well. Please note that by submitting your photos and using the hashtag #roundrocksummer, you are giving me permission to share your photo or use it in the promotion of the contest.
Round the Rock Instagram Summer Challenge: 50 Things to do in Round Rock, Texas:
Discover the

Round Rock

See Penfold Theatre Company's

Romeo & Juliet

at the Round Rock Amphitheater

Participate in the Summer Reading Program at the Round Rock Public Library
Eat a hot & fresh Round Rock Donut
Attend a Round Rock Express Baseball game – Friday Fireworks are AMAZING!
Play in the Prete Plaza Splash Fountain
Watch a movie at Flix Brewhouse (Tag your picture with #flixpix)
Relax in the lazy river at Rock'N River
Attend a fun event at Kaleidoscope Toys
Play at the Play for All Abilities Park
Make your own dessert at The Yogurt Experience
Bake some cookies & take them to your local Fire or Police Department
Watch the 4th of July Parade in Downtown Round Rock
Play at Safari Champ

– check out their daily activities!

Discover the cattle along the Chisholm Trail

Attend one of the Round Rock Public Library Summer Events

Ride the train at the Round Rock Premium Outlet Mall

Attend

Round Rock Market Days – 1st Saturday of the month
Bike down the Brushy Creek Trail

Shoot cars with water guns at Mr. Clean Car Wash

Spend an afternoon at Gattiland

Enjoy

Frontier Days

at Old Settlers Park

Take up

Geocaching – there are tons in our area!

Wednesday & Friday Story Time at

Barnes & Noble
Attend a Vacation Bible School during the summer
Enjoy a shaved ice at Kawaii Ice
Read all the Memorials at Memorial Park
Build something great at Home Depot's Free Monthly Kids Workshops

Watch a movie at the Round Rock Public Library Summer Film Series

Have lunch or dinner in

Downtown Round Rock
Paint your own pottery at Ceramic Lodge

Discover Sam Bass's final resting place

Jump around at

Pump it Up
Spend the afternoon at the Micki Krebsbach Pool or Lake Creek Pool

Officially "open" the Disney Store at the Round Rock Premium Outlets

Discover the wagon ruts and play in the creek near the Round Rock

Have Dinner & a Movie in Downtown Round Rock

Learn how to play Frisbee golf at Old Settler's Park
Find some new books while your kids play in the children's area at The Book Spot
Take a historic stroll through downtown on a self-guided tour
Try roller skating at Austin Sports Arena

Attend a daily Story Time at the Round Rock Public Library

Participate in a Summer Camp in Round Rock
Take your dog to the Round Rock Dog Depot

Volunteer in Round Rock

Discover a new playground in Round Rock (we have 21!)

Take a picture by the mural at Dell Diamond (must be attending a RRE game)

Participate or watch the Night Ride Family Bike Ride on July 26, 2014
Check out the Shaylah Dame Skate Park
Walk the Old Settler's Park Trail
I know there are WAY more than 50 things to do here in Round Rock, so use this as a starting point. Go out and have a FUN summer!!
Rebecca Darling spends most of her time hunting down family fun in Round Rock for 'Round the Rock and in the greater Austin area for R We There Yet Mom?